this community is pretty much dead but I decided to try this anyway..

after an hour in the bathroom, one can of aqua net 3 super hold, one packet of Knox gelatin, half a cup of water, a blow dryer, and a really messy microwave...this is what I achieved!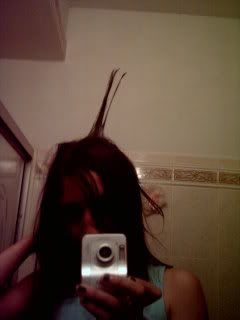 ONE FREAKING SPIKE!
that looks incredibly fucked up. and it only stayed for about 10 seconds and then I would have to pull it back up again.
[please excuse the fact that my arm and face look weird]

my hair is sorta layered and that one spike there is about six inches. at its longest, my hair is a foot long.

so...who wants to spike my hair?
or at least give me some advice

Comments: Add Your Own.